SAFETY STARTS HERE
---
We would like to congratulate the USAFP team for achieving 7 million hours without a lost-time accident through the first quarter of 2020. This is equal to 3,662 days, or 10 years without a lost-time accident on the job. We are proud of our team's continuous commitment to a safe workplace.
Safety starts with our employees. It is an important part of our company and culture every day. From driving to work safely, to our safety training and protocols, everyone at USAFP contributed to our 7 million hour safety milestone.
To ensure that USAFP provides the highest quality and safest worksite possible, our employees are expected to stop work at the first sign of an unsafe work condition. Doing this helps to prevent injuries, re-work, and more. As we face new challenges in the future, we are committed to continuing our safety record to 8 million hours.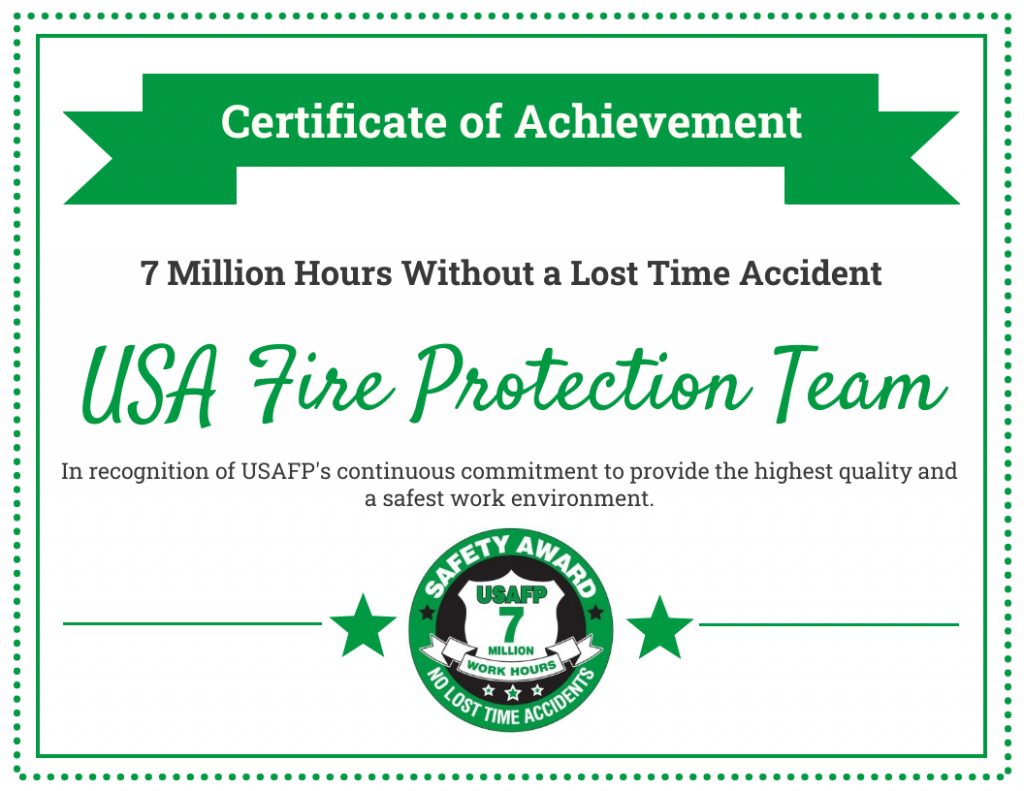 To learn more about USAFP, visit our website here.