Fire is one of humans greatest discoveries. However, you may stand to lose everything you have created, if your fire detection and fire sprinkler system is not in place or not working properly. Also, the fire sprinkler system is one of the most effective fire suppression systems known. An efficient automatic fire sprinkler system can save lives and property. This is because these systems react very quickly thereby reducing the effect of heat, flames, and smoke.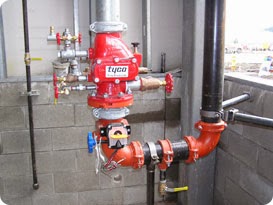 The fire sprinkler contractor will offer turnkey project management. There are many sprinkler system options. These options include, special hazards systems, wet pipe, dry pipe and deluge systems. However, fire suppression system testing will establish the effectiveness of the system installed.
Fire suppression system test procedures differ depending upon the kind of system and the type of site involved. Some of the test procedures include standpipe system testing, fire pump testing and back flow prevention testing.
Visit USA Fire Protection to schedule your system inspection today!