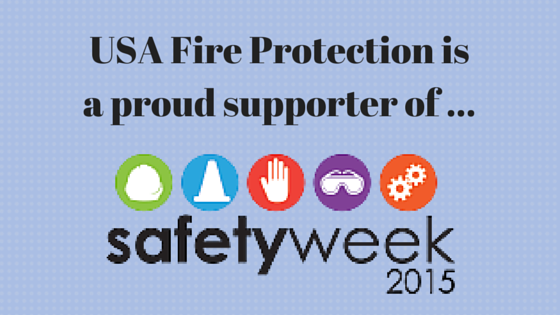 Each day, far too many people are hurt on the job. In fact, more than 80,000 workers suffer an injury on a construction job site in the U.S. every year—a number that is far too high. The ultimate goal of Safety Week is to bring this number down to zero. We want every one of our employees to go home at the end of the day in the same condition as when they arrived that morning.
Being in the construction industry is tough work. But no matter the job, safety needs to ALWAYS come first. Please join us this year in supporting Safety Week 2015 and raising awareness of all things safety-related.
For more information, visit Safety Week's website or watch this introductory video.
How will you put safety first this week? Tweet us @USAFire!