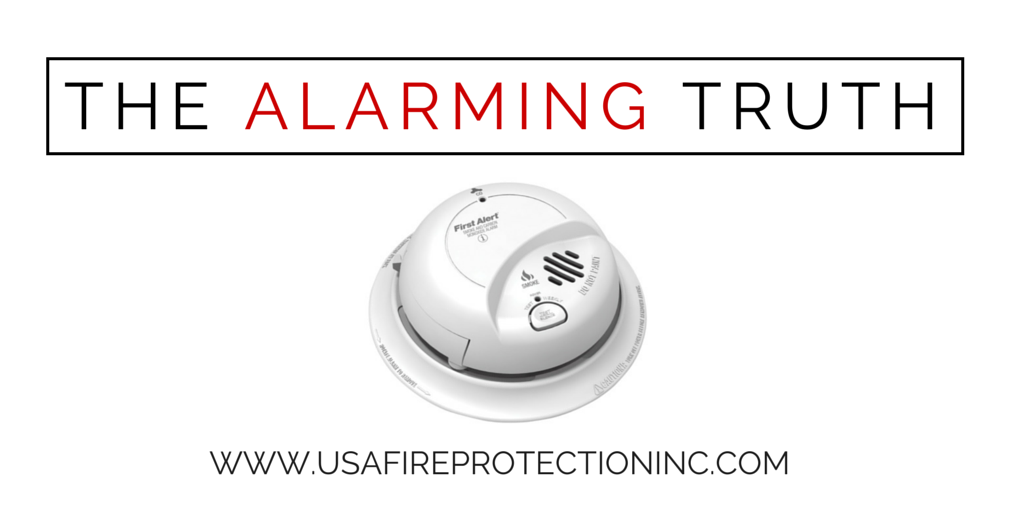 Smoke alarms save lives. Having a properly installed and maintained smoke alarm plays a major role in reducing fire fatalities and injuries. They make residents aware of potential danger and alert them to get out of the house as quickly as possible. However, when it comes to complete fire protection, smoke alarms are simply not enough.
As professionals in the fire sprinkler industry, every day we face critics and skeptics who doubt the effectiveness and necessity of fire sprinklers. One of the most common defenses we hear is that "smoke alarms are enough." We cannot emphasize enough how flawed and dangerous this mindset can be. We put together a list of the top 5 reasons why smoke alarms are simply not enough. Read on to protect your family and home against fires.
1)
If residents are not home at the time of the fire, smoke alarms are essentially useless. While alarms will sound to alert occupants of danger, if no one is home at the time of a fire, these alarms are alerting no one!
2)
Smoke alarms do absolutely nothing to extinguish a fire. They do save lives by providing a warning system.. On the other hand, fire sprinklers can successfully suppress a fire before firefighters even have time to arrive on scene. Fire sprinklers are like having a firefighter protecting your home 24 hours a day, 7 days a week.
3)
Children don't necessarily wake up from smoke alarms. Many news reports have recently come out that show young kids can sleep right through the sound of your average smoke alarm. Read more here and here.
4)
People with disabilities are at even higher risk for fires and smoke alarms won't be able to help them. People with physical limitations, such as those in wheelchairs or the elderly, may not be able to move quickly enough to escape the fire.
5)
Ultimately, we strongly encourage every single home to have a properly installed and maintained smoke alarm. However, Having a winning combination of smoke alarms AND fire sprinklers will cut the risk of dying in a home fire by more than 80%.
For more information on how to make sure your family is completely protected, call us at 847-816-0050 and visit our website.