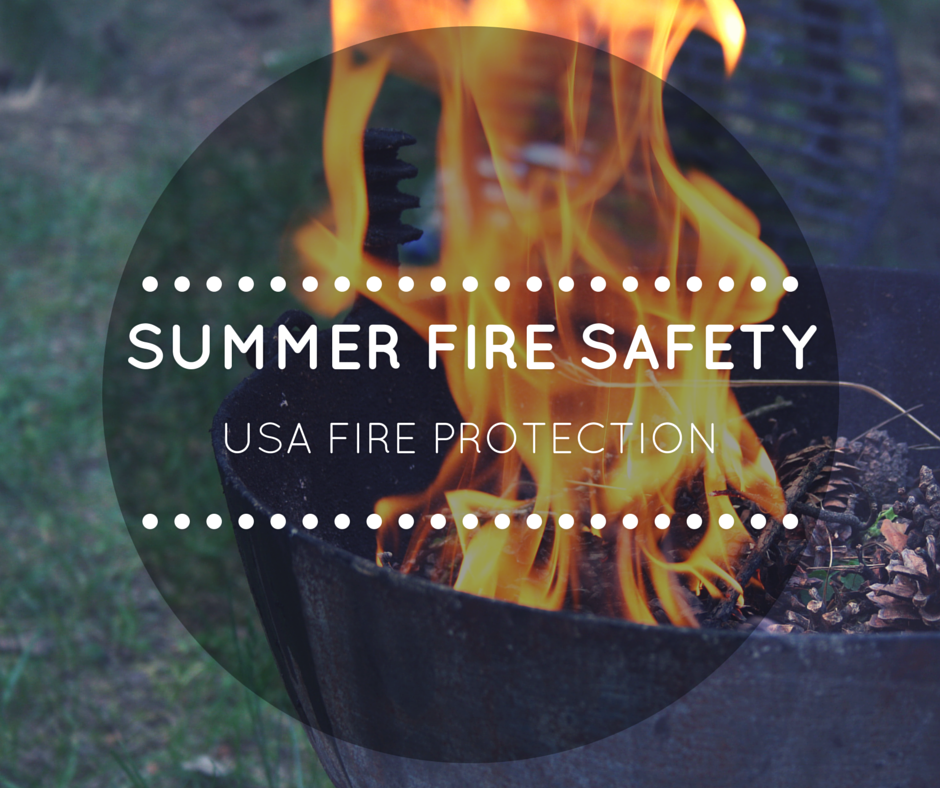 Here in Chicago, summer is finally starting to heat up! It's time to get outside and enjoy the beautiful weather–but with temperatures soaring, it's also essential to be extra conscious of increased fire risks. The team at USAFP is here to help! Keep reading for some extra hot summer fire safety tips.
While grilling is one of most people's favorite summer activity, it can also be one of the most dangerous. About 3 out of every 5 households owns a gas grill, which means the risk of accidental fires is exceptionally high. According to NFPA, each year, an average of 8,800 home fires are caused by grilling. To prevent fires, always implement a 3-foot "safe zone" around grills. Never leave your grill unattended and always correctly maintain it.
Although the 4th of July has already passed, summer is still the most popular time for fireworks. We strongly encourage leaving the pyrotechnics to the pros. Fireworks are hazardous and not safe to be used by consumers. Fireworks cause an average of almost 20,000 reported fires per year–even seemingly harmless sparklers burn hot enough to cause third-degree burns. Want to see fireworks? Go to a public show put on by the experts!
What screams summer louder than a good old-fashioned campfire? While s'mores and sharing stories around the fire make for a perfect summer night, it is also important to keep fire safety in mind since fire can spread easily and without warning. Choose a location that is far from any houses/sheds/tents/shrubs/etc. Also, make sure there are no cables or wires above the fire. Only burn completely dry wood and keep the size of the fire small and manageable. In case of emergencies, keep a large bucket of water nearby at all times and supervise children. Never leave a campsite until the fire is completely out.
For more information, we're always here to help! Visit us on our website, call us at 847-816-0050 or, tweet us @USAFire.