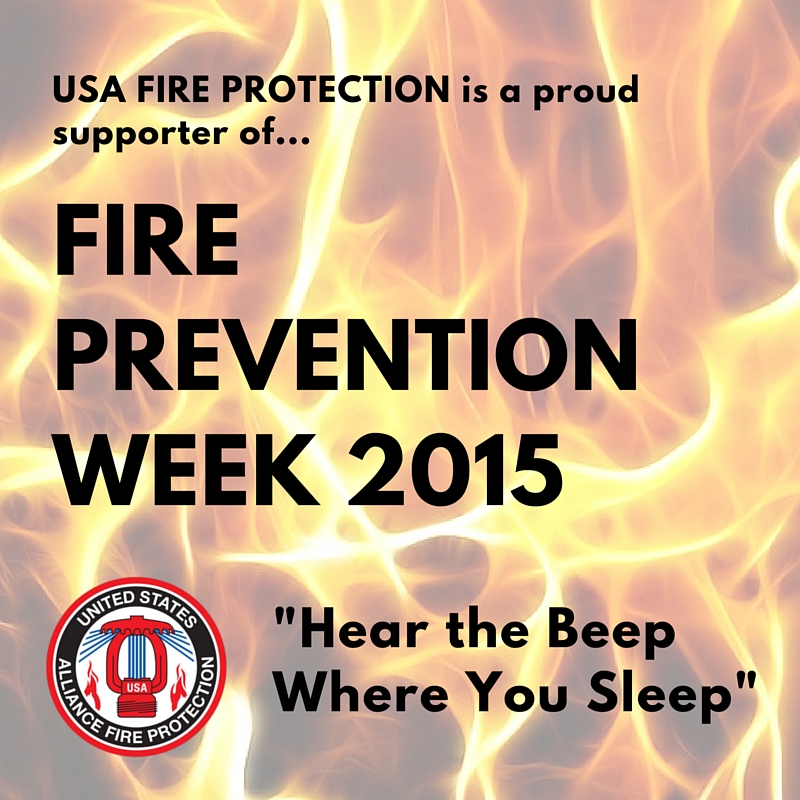 What?
Fire Prevention Week was established back in the 1920's to commemorate the Great Chicago Fire of 1871, which began on October 8th and burned more than 17,400 structures throughout the entire city and surrounding areas.

Fire Prevention Week is the longest running public health and safety observance on record!

This year's theme is "Hear The Beep Where You Sleep: Every Bedroom Needs a Working Smoke Alarm!"
Where?
Everywhere! Contact your local fire department or city council to see how they are participating this year. Many are hosting fire safety fairs or other related events.
When?
October 4-10–but remember fire safety should be a top priority every day of the year!
Why?
Simply put, because smoke alarms save lives!

Did you know about 3 out of every 5 fire deaths happen in homes that don't have smoke alarms or the alarms are not working? Furthermore, roughly 50% of home fire deaths result from fires that are reported between 11pm and 7am (when most people are sound asleep).

According to the National Fire Protection Association, having working smoke alarms installed in your house will cut the chance of dying in a fire in half.
How?
How can you participate? Make sure your family is safe by installing smoke alarms in every bedroom, outside each sleeping area, and on every level of your house. Remember, larger homes may need even more alarms!

Also make sure to check the label on your alarms to make sure they are not more than 10 years old. If they are, it's time to replace them!

Test each alarm at least once a month by pushing the test button.

Connect all smoke alarms throughout your home so when one sounds, they all will sound.

Make sure your family is educated on what to do in case of a fire. Some people, including young children and the elderly, may not wake up from smoke alarms–so be sure to wake them up if the smoke alarm sounds.

If a smoke alarm does sound in your house, immediately get outside and stay there. Go to a designated meeting place and call 911. Stay outside until the fire department says it's safe.
How will YOU participate this year? Find out more at NFPA's website: firepreventionweek.org