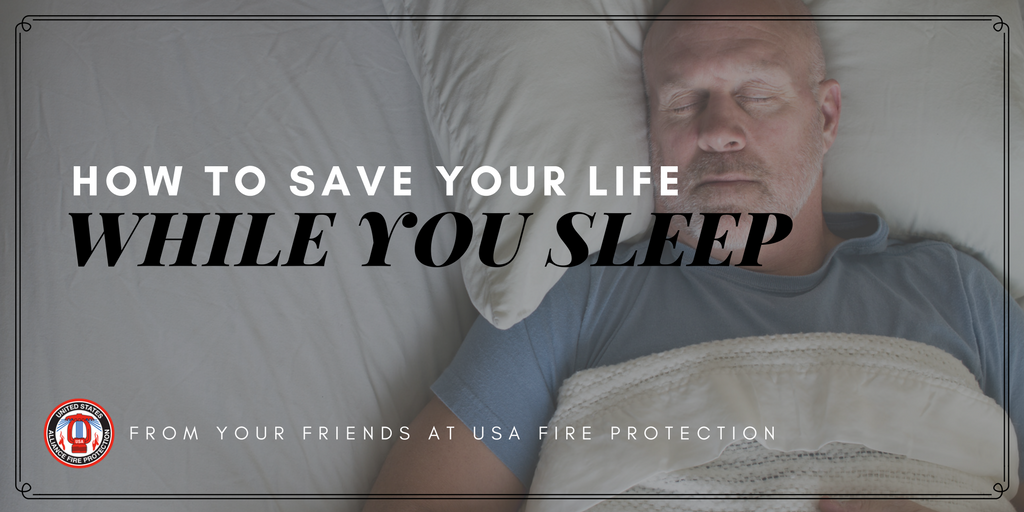 You may be surprised to know that one home structure fire was reported every 90 seconds in the United States in 2016. You may be even more surprised to find out that 85% of all U.S. fire deaths occur in the home. That's why home fire safety is so important.
Home fires can start and spread quickly. In fact, you may have just seconds or minutes to escape from a burning house. We're here to make sure you know what steps to take in order to prevent fire-related injuries/deaths.
Smoke Alarms
Firstly, install smoke alarms on every level of your home, inside bedrooms and outside each sleeping area. In addition, make sure they are interconnected. Test the alarms each month and if they don't seem to be working, change the batteries.
While smoke alarms can alert you to a potential fire, fire sprinklers are the best solution to actually start extinguishing the fire before firefighters have a chance to get there. While residential fire sprinklers are an investment, they are proven to save lives and property every single day…and how can you put a price on your loved one's life?
Fire Escape Plan
Next, have discussions with all family members about a fire escape plan and practice the plan twice a year. Make sure you have two possible ways out of every room.
Lastly, one piece of advice that you may not be aware of is to close your bedroom door while you sleep. A closed door may slow the spread of smoke, heat and fire. However, be cautious that your bedroom itself has no fire hazards (space heaters, candles, etc.) as this could prove to be even more dangerous.
Sadly, many fire prevention experts agree that the majority of home fire deaths are preventable. In order to protect yourself and your loved ones, follow our fire safety tips. To make your house the safest it could be, install fire sprinklers. They save lives and property. Call your friends at United States Alliance Fire Protection today at 847-816-0050 or visit our website.