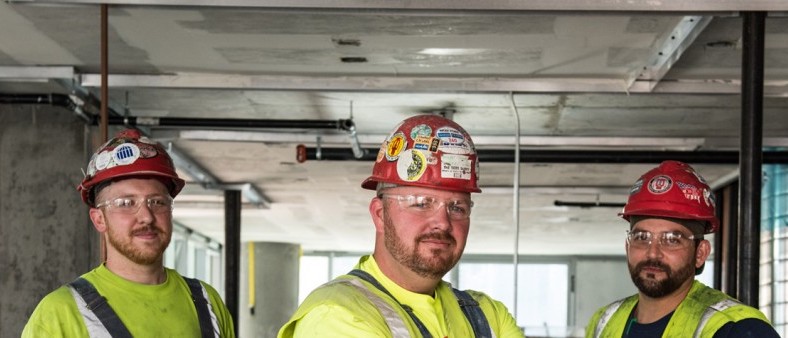 The following article was written by USAFP's Tim Farmer and appeared in the April 2018 issue of Northern Illinois Real Estate Magazine. 
There is nothing more certain in life than death and taxes. However, it turns out when it comes to inspecting your life safety system in Chicago, the City is making it clear the annual test on all fire protection systems is no longer an option, and penalties will be imposed upon property owners who are not properly testing and maintaining their systems.
To help ensure building owners are complying with Chicago's Municipal Fire Code, the City has engaged a third party vendor to significantly improve the Chicago Fire Department's (CFD) ability to track and enforce code compliance. The new tracking system, which went in effect this past January, will be utilized to document inspections, testing and maintenance of all fire and life safety systems within City limits.
So what does this mean for property owners in Chicago? The City is getting serious about enforcing the Municipal Fire Code and they are incentivized to ensure the annual testing is occurring from both a financial and life safety perspective.
"It's clear the City's new compliance program will put some teeth into the enforcement of the Chicago Municipal Fire Code," said Chad Huennekens, president of USA Fire Protection (USAFP).
"Understanding the importance of properly maintaining a fire system is essential. Unfortunately there are too many property owners and facility managers who are unaware of the annual testing requirement or choose to defer maintenance for a multitude of reasons. I'm optimistic the City's improved compliance tracking will help motivate owners to test their systems annually in an effort to ensure life safety systems are working properly throughout Chicago."
One of the most common misconceptions fire protection maintenance companies hear from property owners is the lack of understanding of what is required to maintain a fire protection system.
"Approximately sixty percent of building owners are doing everything right when it comes to maintaining their life safety systems," says Huennekens. "The remaining 40 percent of the owners should be doing more to make sure all systems are operating properly."
For the 40 percent of owners not currently complying with Chicago's fire code, Huennekens recommends contacting a service provider to visit your property and provide expert guidance and evaluation of your system to ensure you are both compliant with City code and to certify all of your life safety systems are operating as designed.
Contact USA Fire Protection for all your life safety system needs. Visit our website or call us at 847-816-0050.