---
---
Setting the Record Straight on Residential Fire Protection
---
The truth is finally coming out. Sprinklers have been around for a long time, and you have been waiting long enough. The USA Fire Protection residential department is ready to set the record straight by sharing 6 of the common fire sprinkler myths.
---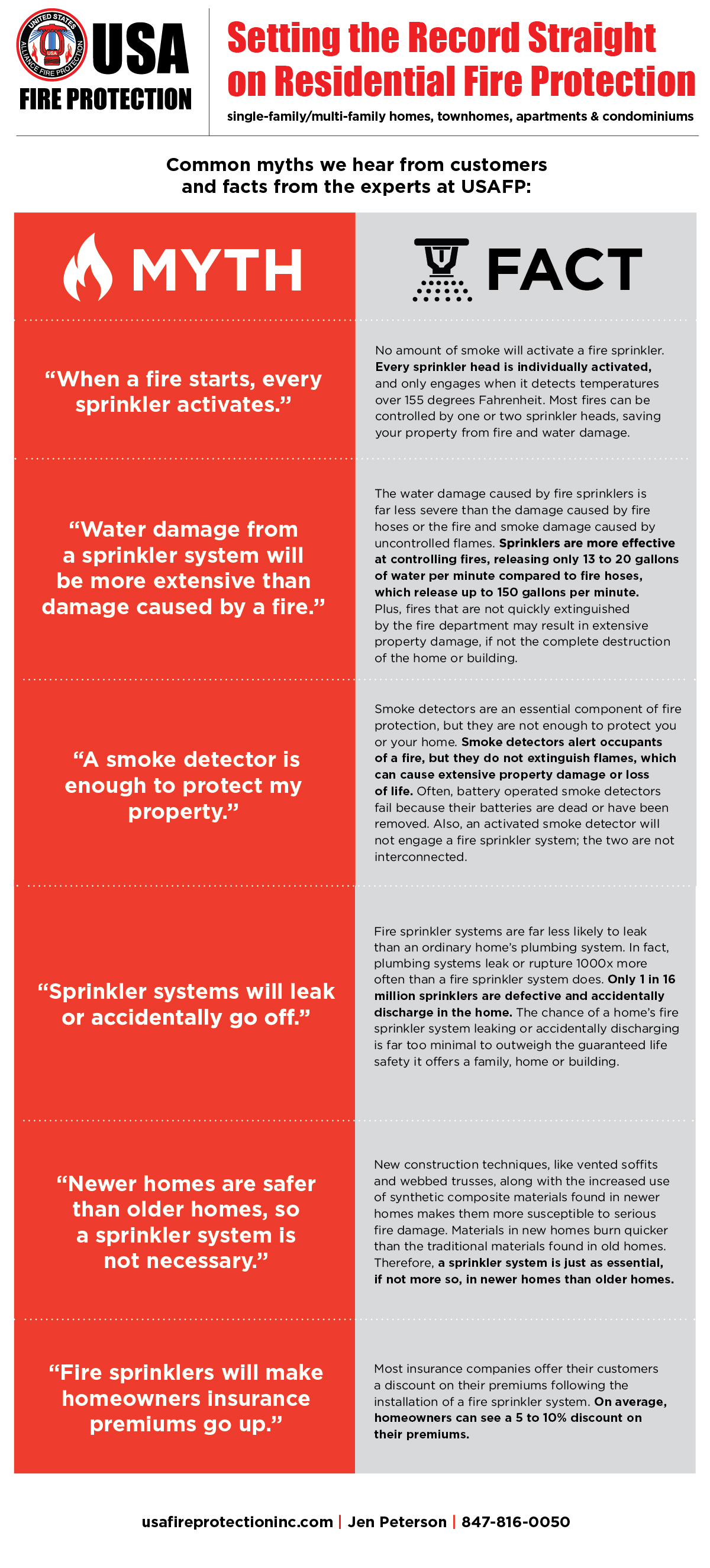 Now that you know the facts about residential fire sprinklers it's time to put your expert knowledge to use. Call us at 847-816-0050 to schedule sprinkler inspections, testing, and maintenance to protect your home and family. Visit us at USA Fire Protection to learn more sprinkler myths.
To print or download the PDF version of our Myth Versus Fact chart, click here.