USA Fire Protection Achieves More Than 6 Million Hours without a Lost Time Injury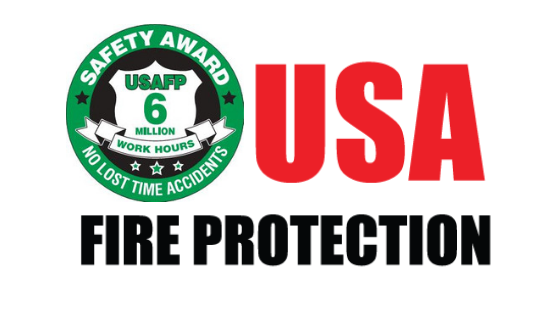 Our team is happy to share with you that we surpassed 6 million hours without a lost-time injury. At USA Fire Protection, safety is our number one priority. Working safely ensures that we focus our time and energy on the fire and life safety projects for our customers.
We are extremely proud of our team for this 10-year-safety accomplishment, but we are not stopping here. Our goal is to stop workplace injuries. We have implemented new protocols to help us drive more safely. Therefore, we are eliminating distractions and identifying hazards. As a result these habits and protocols will help us achieve our commitment to zero.
USA Fire protection is committed to delivering our customers safe and efficient results. To learn more about our safety commitment, visit our safety and risk page. We look forward to continuing our safety record.