Our Commitment to Zero Policy
After our recent accomplishment of 6 million work hours without a lost time injury, our team is determined to achieve our goal of "Zero Preventable Losses". USA Fire Protection's "Commitment to Zero" strives for the safest, most efficient projects and results for our customers. We are determined to further prove that we are one of the safest specialty contractors in the Midwest. To demonstrate our "Commitment to Zero" we have implemented these safety components, help us achieve our goals.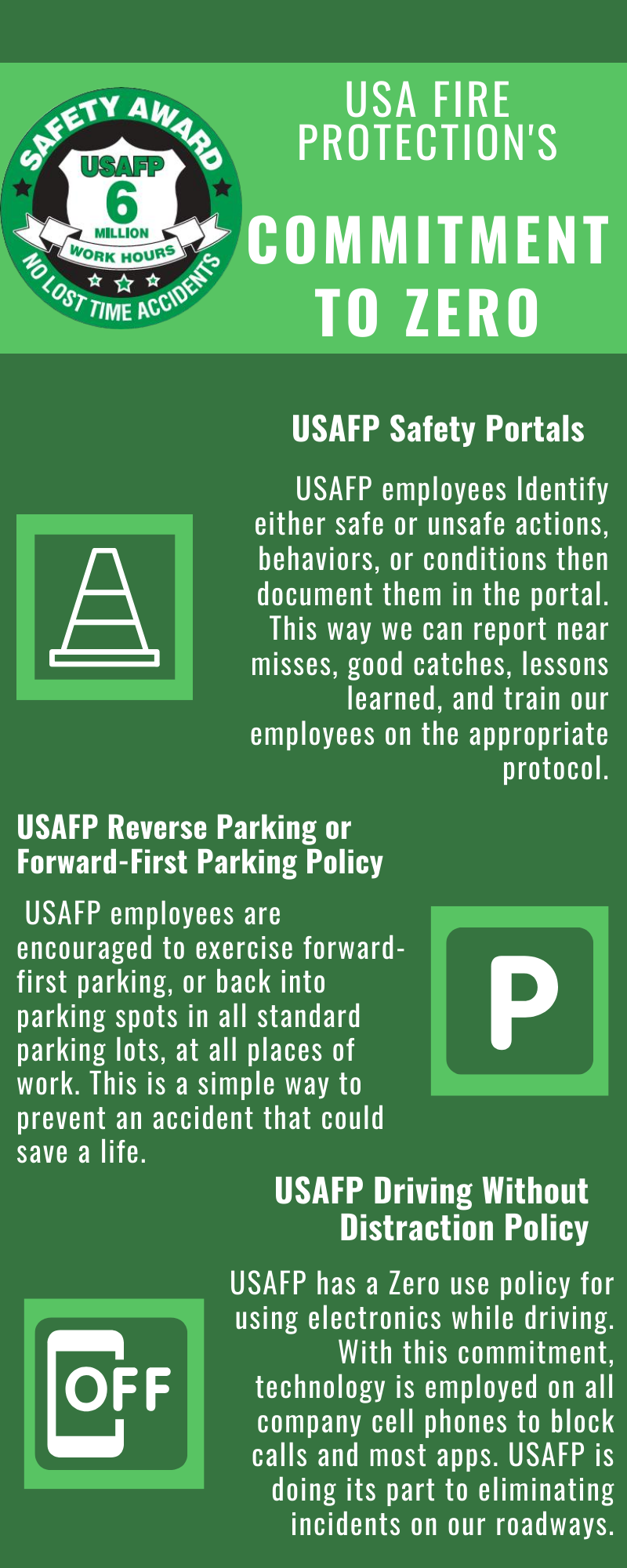 To learn more about our zero preventable losses policy, visit our distracted driving blog, and reverse parking blog. In addition, call USA Fire protection at 847-816-0050 for more information and scheduling.