USA Fire Protection's Cold Weather Checklist
Temperatures are dropping quickly, are you prepared for winter? Read USAFP's cold weather checklist below to see what you can do to prevent a freeze up this season.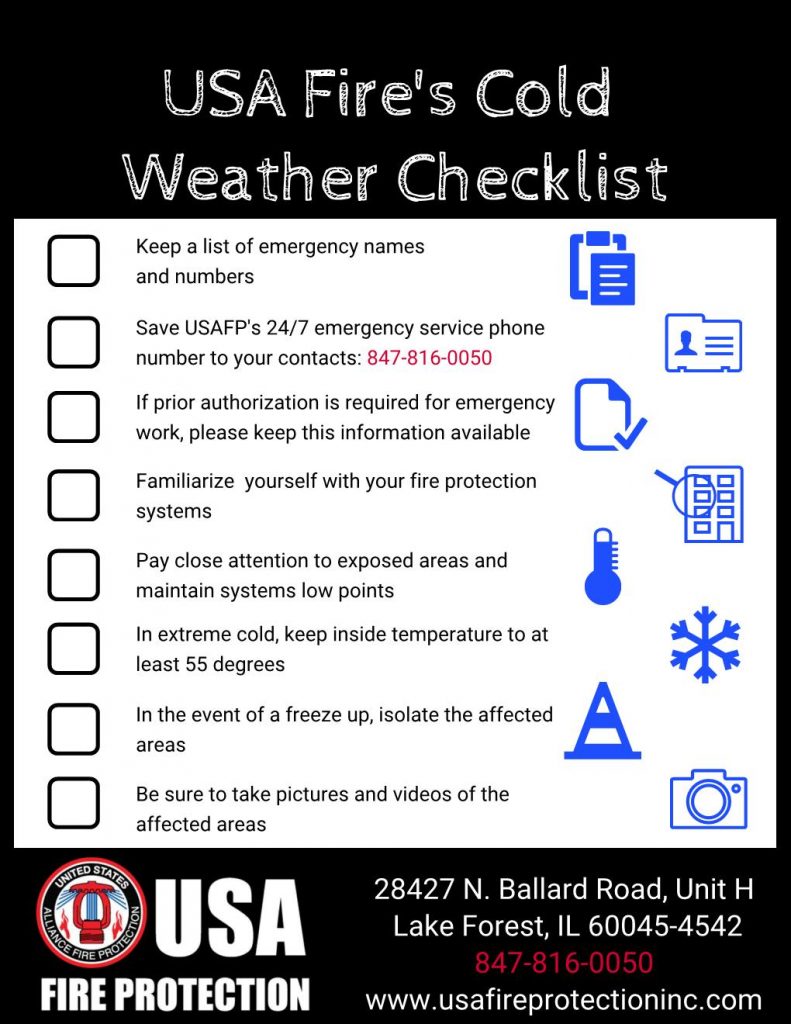 Click on the image above to print or download a PDF version of our cold weather checklist. Furthermore, to learn more about how USA Fire Protection can keep you safe this winter, visit our website here. 
Click here to join the newsletter list to receive email updates from USAFP.