Storage Heights and Storage Types in your Building
Are you planning on updating your storage situation? USA Fire Protection can protect your property by updating your existing fire protection system to best suit your new needs. Check out the chart below to learn about what we can do for you.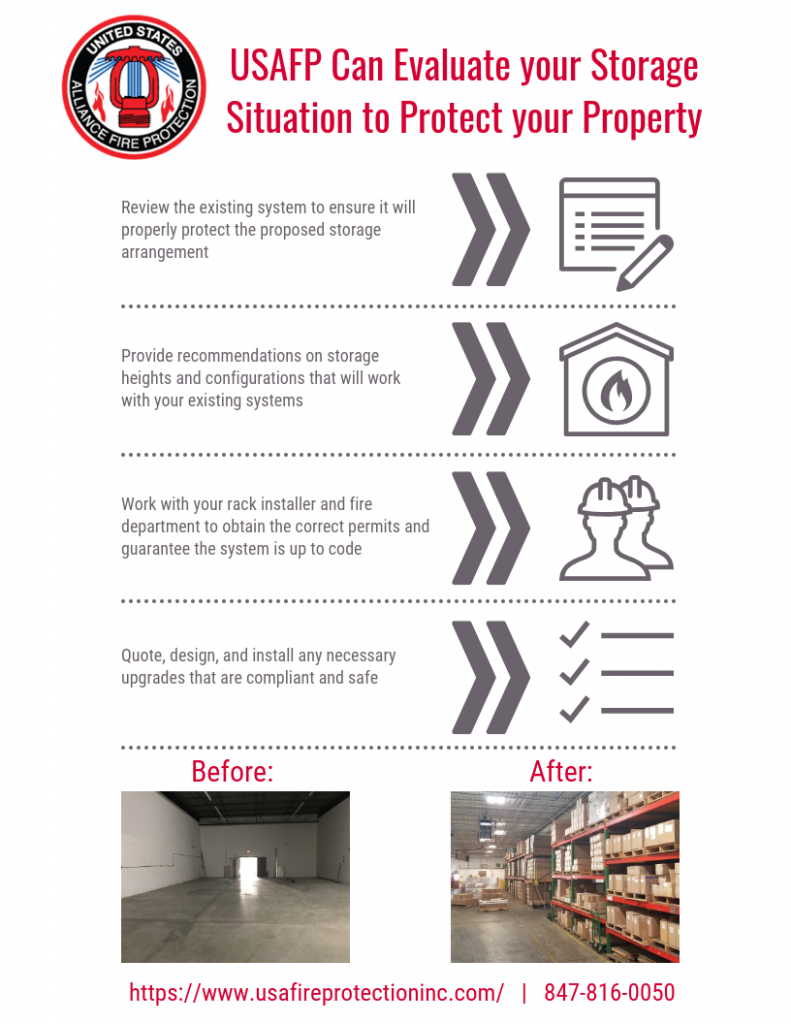 Visit our website or call 847-816-0050 to schedule your fire protection updates today.
Join our newsletter to keep with USAFP here.