Municipalities' fire codes are changing. Is yours one of them? USAFP can help you stay up to date.
Many municipalities across Illinois have updated or adopted new fire codes. More than 100 municipalities across Northeast Illinois require fire sprinklers in residential homes, with nine new additions this year. 
New Lenox Fire Protection District is one of those nine to update their current standards. When a fire district adopts a new code, the code only applies to the portions of the district that are not already governed by the village or city limits that it serves. In this case, the unincorporated areas of the New Lenox Fire Protection District will now require residential fire sprinkler systems.
Check out the map below to see if you are building in one of the municipalities adpoting new changes.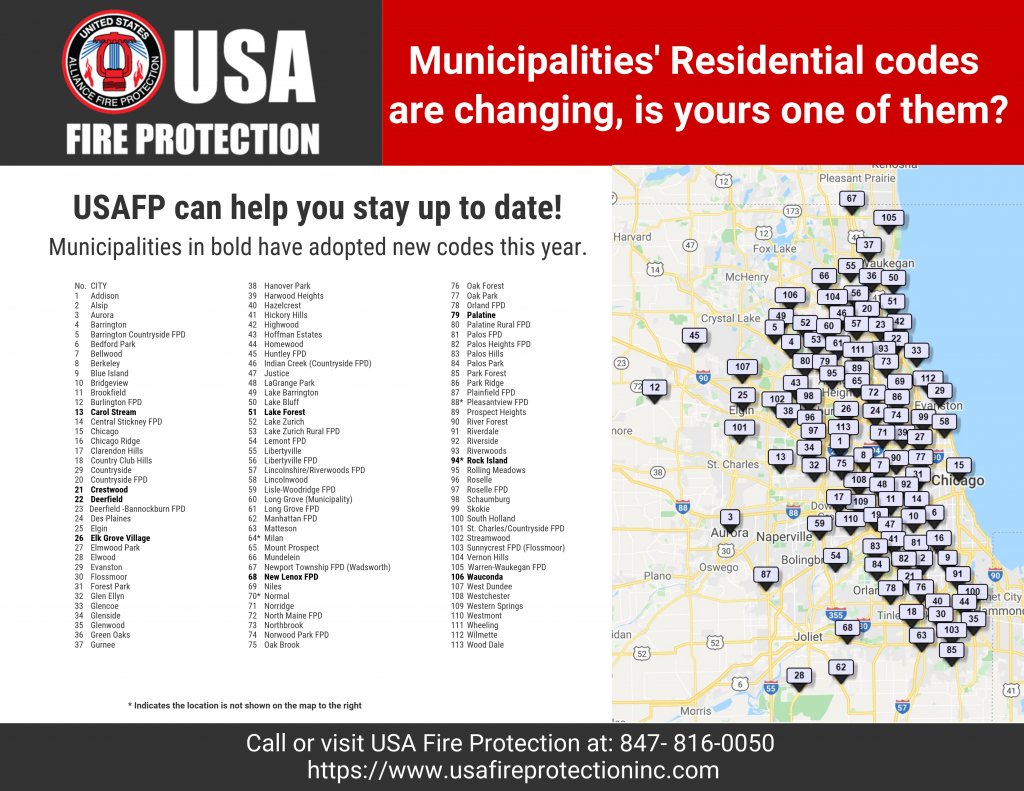 Need help navigating the municipality code changes and requirements for your next build? – USAFP can help make sure your install meets all the latest fire protection requirements. Call our residential team today at 847-816-0050 or visit our website.