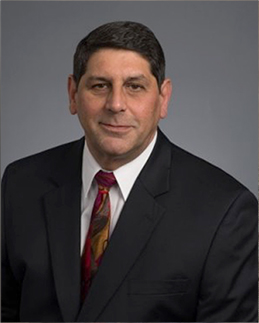 Steve Sferra
Executive Vice President (WI)
---
Steve leads USA Fire Protection in Wisconsin by overseeing the daily business and field operations of our Appleton and New Berlin branch locations. Steve is an advocate for the fire and life safety industry in Wisconsin and strives to positively influence those around him.
In 1999, before accepting the role of Executive Vice President of Operations in Wisconsin, Steve spent many years learning the intricacies of the fire protection industry. He gained knowledge by serving in a variety of roles, from engineering and project management to leadership.
Steve believes knowledge not shared is experience wasted. Therefore, Steve is always eager to share his thirty-five-plus years of knowledge and industry experience to inspire others to be great leaders.
Steve serves as Chairman of the Wisconsin Chapter of the National Fire Sprinkler Association (NFSA), the Wisconsin Industry Promotion Committee, and Co-Chairman of the State Automatic Fire Sprinkler Advisory committee. He is also active with Columbia St. Mary's Regional Burn Center.
Outside USAFP, Steve enjoys spending quality time with his wife and helping their children navigate the world as adults. Steve is an avid outdoorsman. He enjoys hunting, fishing, and the scenic wilderness of Wisconsin. In the future, Steve envisions traveling, with hopes to spend time in Italy.