Fire Alarms and Detection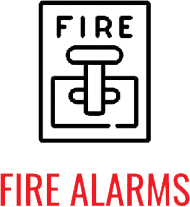 Fire alarms are often the first warning of a fire. In the event of a fire, your fire alarms will notify you that your sprinkler system has been activated. Oftentimes, smoke detectors are also connected to the alarm system. Once the fire alarm sounds, escape time is limited before it is too late. A comprehensive fire alarm system notifies the local fire department for a fast response time. All fire alarms should be installed and maintained according to the National Fire Alarm and Signaling Code, NFPA 72. USA Fire Protection has the experience for the inspection, testing and maintenance of all your fire and life safety protection, including fire alarms.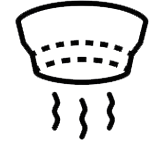 Statistics show that 3 out of every 5 fire-related deaths happen in homes that do not have working smoke detectors. According to the National Fire Protection Association (NFPA), about half of home fire deaths result from fires that are reported between 11 pm and 7 am, when people are asleep and do not wake up to discover the fire. Smoke detectors are required to be placed on all levels, in all rooms, and in all sleeping areas of a property. USA Fire Protection can install or repair your fire protection systems to keep you safe, whether you are awake or asleep.