Fire Sprinklers Myths Versus Facts
Setting the Record Straight on Residential Fire Protection
Due to the way fire sprinklers are portrayed in movies, many people don't know how fire sprinklers really work. The USAFP team is here to debunk the common myths and teach you the facts. Check out the chart below to learn more.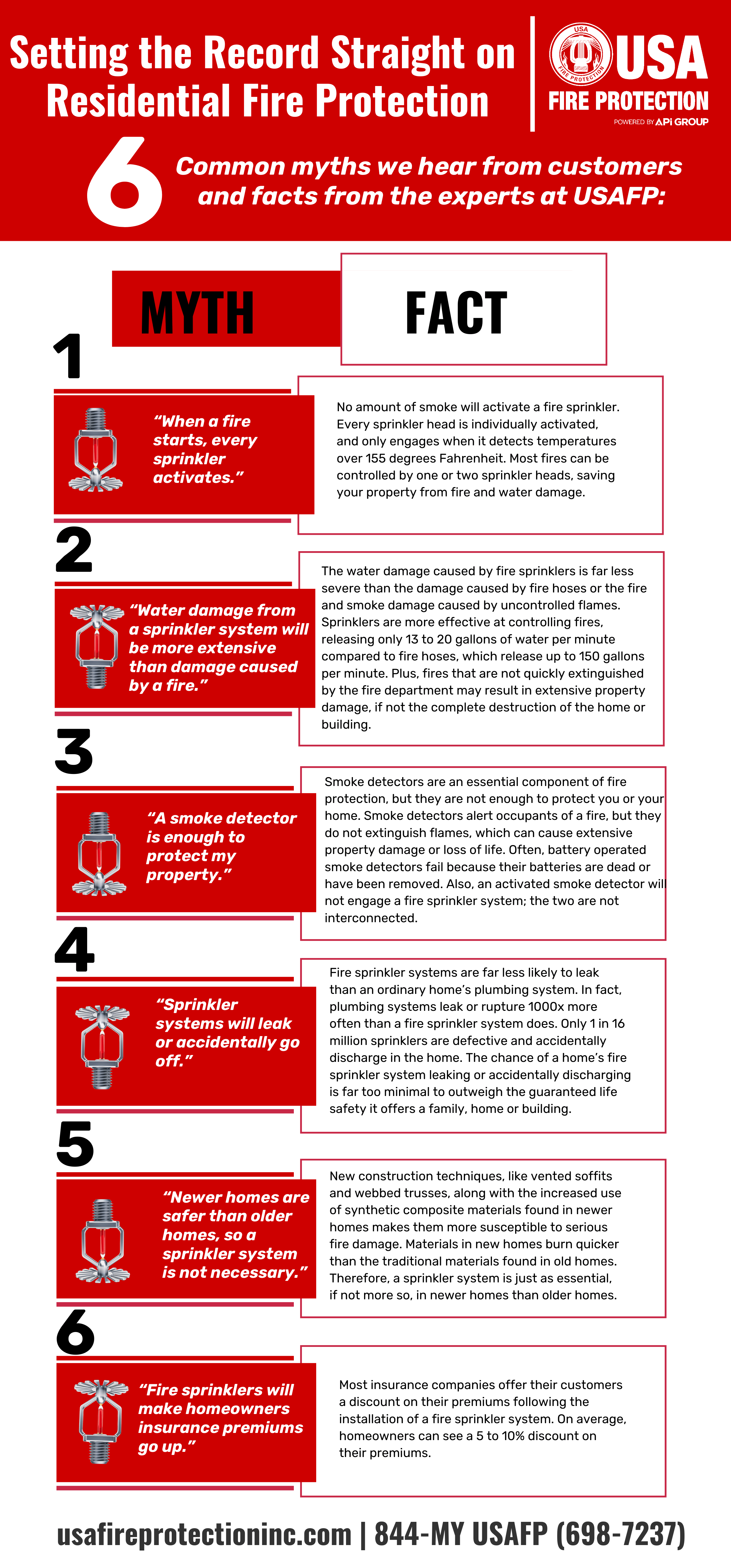 To print or download the PDF version of our Myth Versus Fact chart, click here.
Now that you know the facts about residential fire sprinklers it's time to put your expert knowledge to use. Call USAFP at 844-MYUSAFP (844-698-7237) or visit our website here to learn how to protect your home and loved ones.