​​​NICET III Updates for 2023
As of January 1, 2023, NICET III certification in the Inspection and Testing of Water-Based Systems is required.  All inspections that are not performed by a NICET III Inspector or equivalent will be rejected. Therefore, you will not be in compliance. These new code updates must be followed as stated in the Illinois Fire Sprinkler Contractor Act (225 ILCS 317/).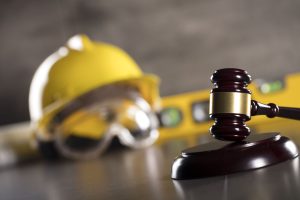 Dating back to 2007, any person engaged in the inspection or testing of fire sprinkler systems has been required to have NICET Level II. Level II requires the passing of Level I, Level II written examinations, as well as two years of active experience in the field. NICET describes a Level II technician as an "Associate Technician" and expects these individuals to operate under daily supervision. In reality, most inspections do not allow for direct supervision, therefore the Legislature determined that Level III would be the new appropriate standard. NICET Level III requires 5 years of experience in the field. It is expected that they will operate independently and supervise other inspectors.
Our team at USAFP is well-equipped to assist our customers as over half of our inspection staff have achieved this high standard. We are ready to keep your facilities in compliance throughout 2023, and beyond. Call USAFP at (844)-MYUSAFP or visit our website to learn more.