465 and 455 North Park Drive, Chicago, Illinois
---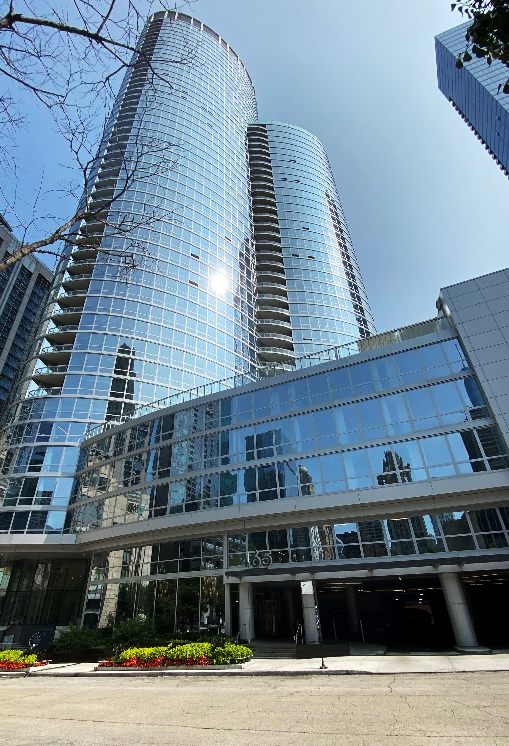 USA Fire Protection provided 465 and 455 North Park with our full-service fire protection systems. 465 North Park is a forty-eight-story skyscraper that stands 525 feet tall. It consists of multiple levels of parking, one level of retail and amenities space, and 444 residential apartments.
The USAFP team installed all the sprinkler heads and systems for this project. Due to the size of this building, multiple fire pumps were required to provide adequate water supply for the upper levels. Our engineers and field crew coordinated and completed the design and installation for this project.
In addition, this beautiful building is positioned so when standing on the fourth-floor amenity deck you have an open view of the city, see it for yourself here.
---
---
USAFP also provided the fire protection to the adjacent building, 455 North Park. 455 North Park is a fifty-story mixed retail and residential high-rise. The first floor is retail storefront, the second through fourteenth is the luxury Loews hotel, the fifteenth is a mechanical floor, and the rest are condos.
During the installation of the sprinkler system, our team faced a unique challenge. This required the installation of the water tank on the fifteenth floor. Most importantly, our experienced design and field crews were able to overcome this challenge and deliver the project on time and within budget. Above all, the city skyline and lakefront are some of the spectacular views from this location.
To check out other projects that the USAFP team has completed, visit our project gallery here.
Do you have any upcoming projects? Click here to receive your free quote, or call 847-816-0050 for service.
Finally, don't forget to sign up for our monthly newsletter here.