USAFP is your All-Inclusive Fire Protection Solution
Protecting lives and property is the mission at USA Fire Protection. Our all-inclusive fire and life safety systems enable us to do just that. Every element is important when it comes to fire protection. When each one is working properly you receive the maximum overall protection. These elements include fire sprinklers, smoke detection, fire alarms, and more. Once the safety systems are put into service, USAFP makes sure your systems are maintained and inspected regularly to ensure the highest quality of protection. This gives you the peace of mind that your life safety systems will work properly when needed.
USA Fire Protection is an industry leader in the application of fire sprinkler and alarm technology. Whether you are modifying your existing system or adding protection to your current system, USA Fire Protection gets the job done. Our team has completed projects ranging from multi-level skyscrapers to single-family homes, from existing buildings to new construction.  Above all, no matter the project, USA Fire protection will assist you in finding the right life safety and fire protection solution for your needs. Check out our image below to see some of the services we offer.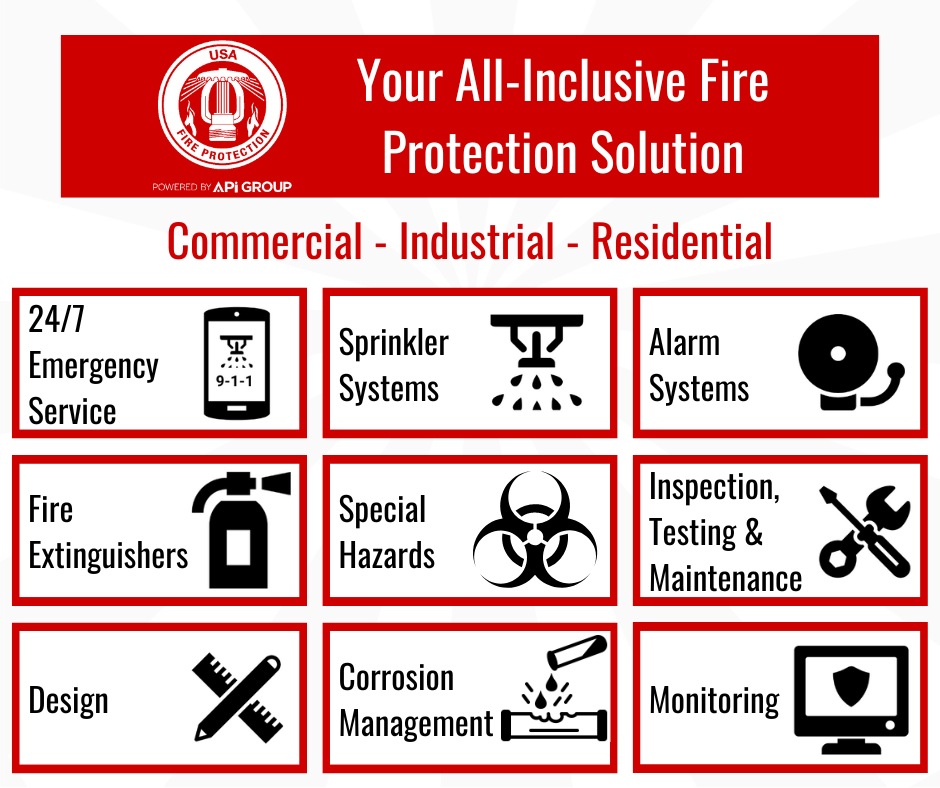 USAFP wants to help you protect what matters most. Click here to request a quote or call 847-816-0050 to schedule your services.