NFPA 25 Inspection Requirements
The National Fire Protection Association (NFPA) is a nonprofit organization. This organization is responsible for setting codes and standards for best practices in the fire protection industry. As advancements are made in sprinkler technologies and new methods are developed, the codes require regular updates. Recently, the NFPA has included new requirements for NFPA 25: Standard for Inspection, Testing & Maintenance of Water-Based Fire Protection Systems. This series of updates include changes to inspection requirements, sprinkler head testing frequency, and inclusion of sprinkler guards.
The NFPA sets and oversees the standards that most cities follow, including yours. Be sure to check out USA Fire Protection's checklist below to see which new inspection requirements you need to add to your upcoming inspection.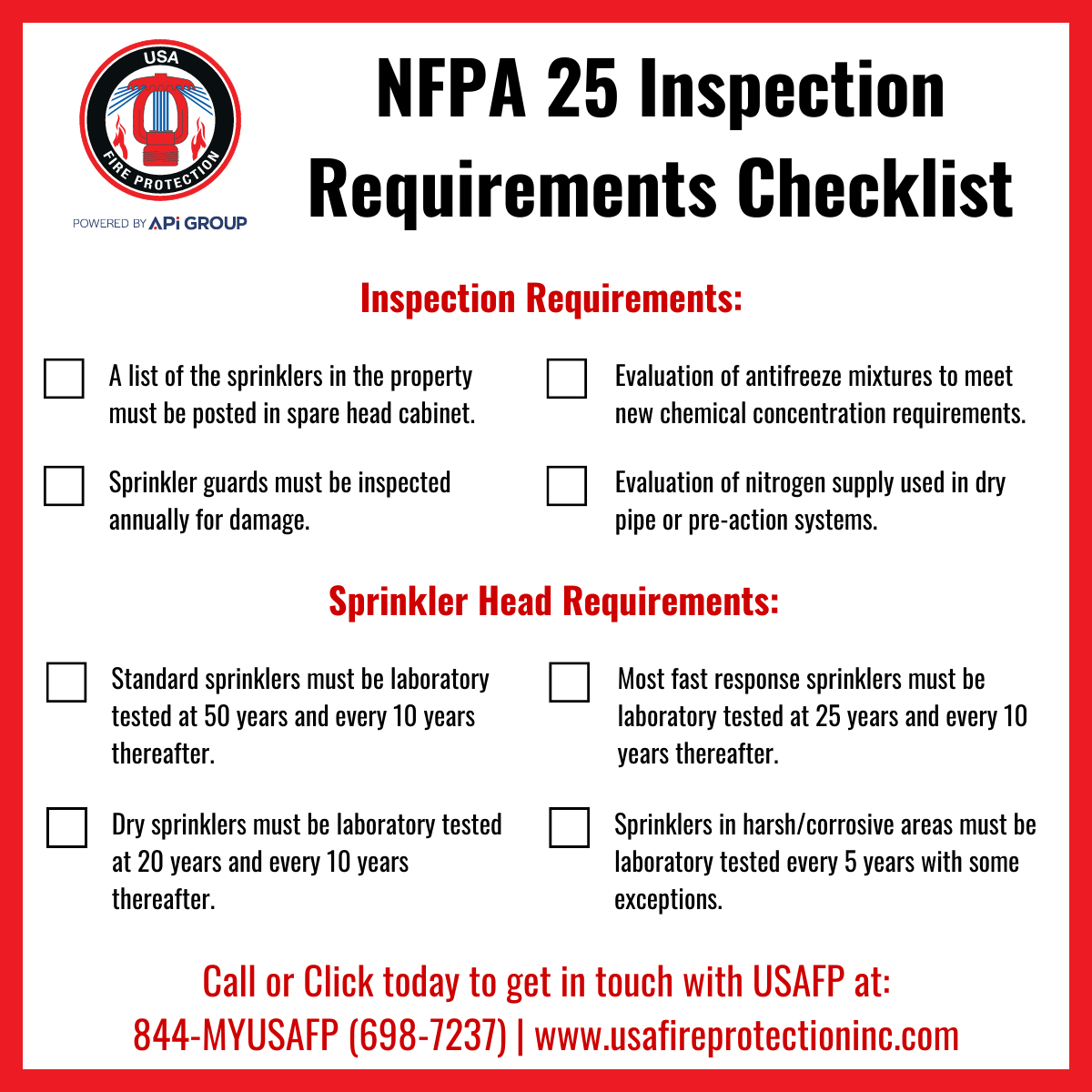 Navigating these updates can be a challenge. However, the USAFP team has the tools and expertise needed to navigate these challenges and meet your fire and life safety needs. Dial 844-MYUSAFP or visit our website to contact a member of our team today! Are you ready to receive a free quote? Fill out our request a quote form!
USAFP is active on Facebook, Instagram, LinkedIn, and Twitter. Find us on your favorite social media platforms to keep up with the latest news, updates, and fun in the fire and life safety industry.