Monitoring Services
---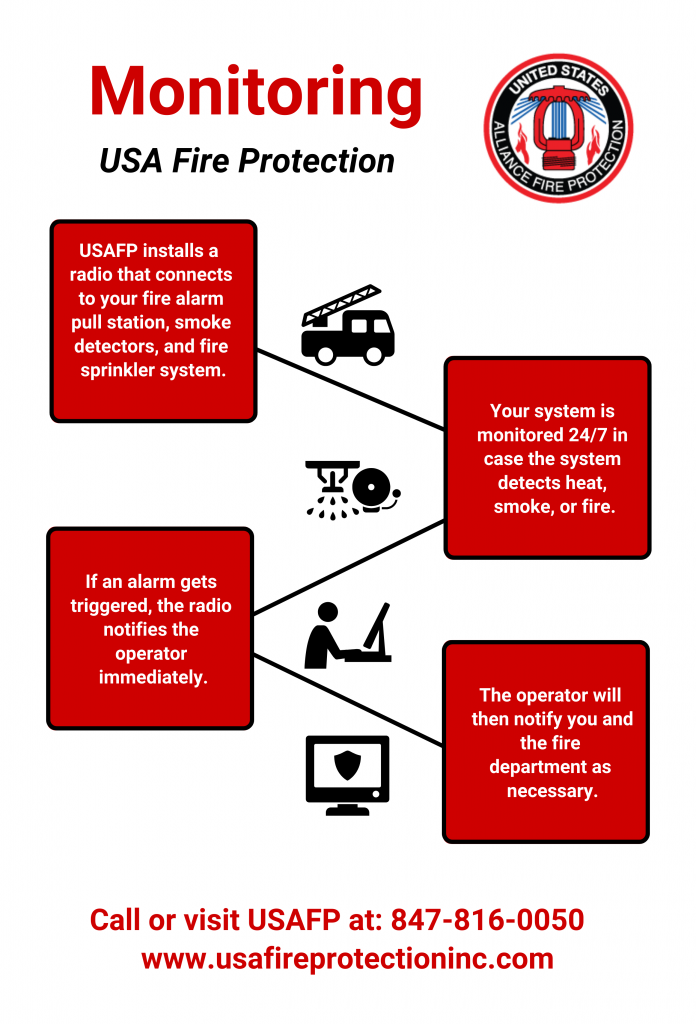 Did you know USAFP can provide you with monitoring services? Our team can set up your system to monitor your fire alarms and fire sprinklers to protect you 24 hours a day. We will install a wireless radio, transformer, and antenna at your property connecting your alarm and sprinkler system. Your system is then professionally monitored 24/7. Should a problem be detected, a response will be automatically triggered, notifying you and the fire department as necessary.
The graphic to the right shows how the monitoring process works and is available to print or download.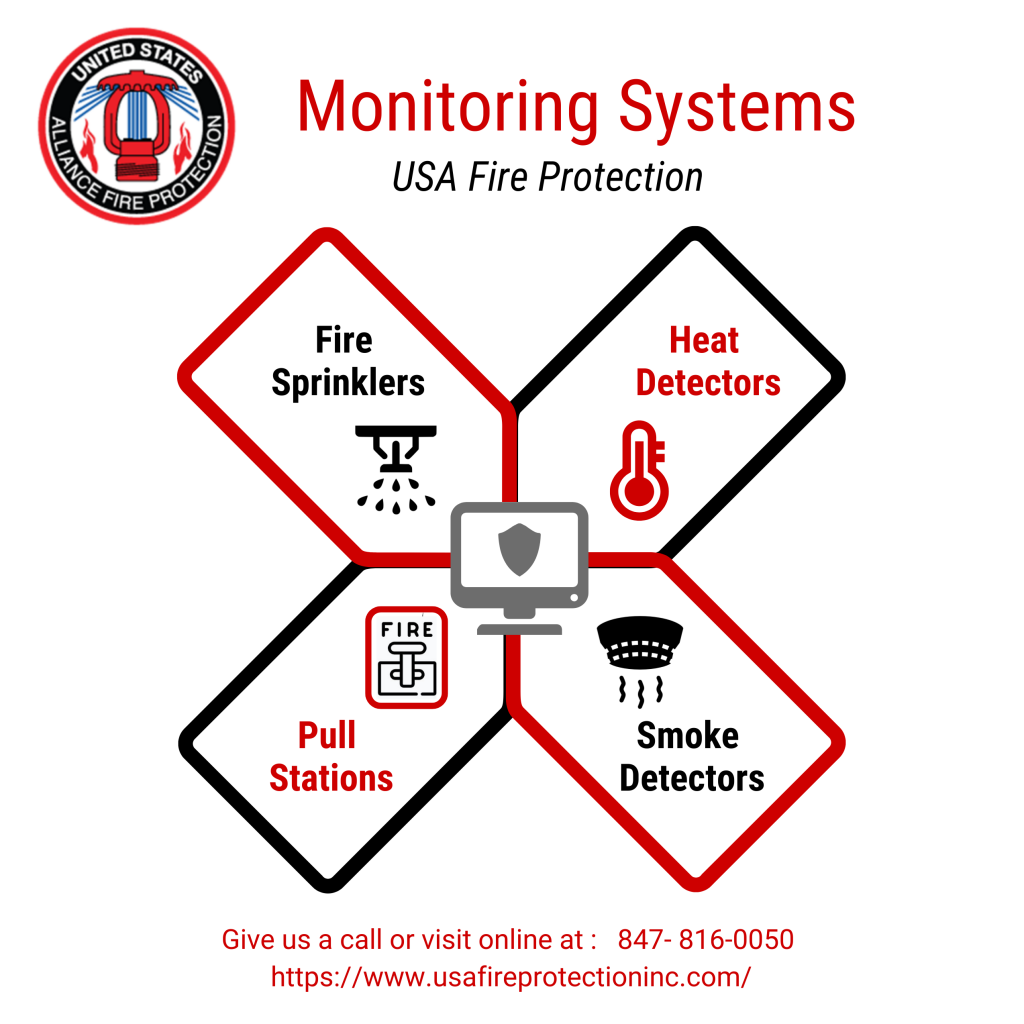 Are you responsible for 10 or more properties? If so, contact us to learn about multi-property discount program. USAFP charges a monthly fee for this service which is invoiced yearly for your convenience.
Call USAFP with any questions about monitoring services at 847-816-0050. Do you first need to install a sprinkler and or alarm system? Click here to request a quote to get started with your next project.
Sign up for our monthly newsletter here.
Learn more about fire safety from the NFPA.