American Place Casino Waukegan & The Temporary by American Place
'The Temporary by American Place' intends to operate as an interim casino during construction of the permanent 'American Place Waukegan Casino', set for completion in 2025. A 68,000 square-foot Sprung Industries Structure and external trailers make up the structure of the temporary casino, which totals 92,000 square feet. This facility is located adjacent to the future permanent casino.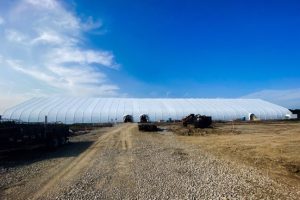 The main sprung structure will consist of three restaurants, a bar, approximately 1,000 slot machines, and 50 game tables. Two overhead wet systems will protect the structure. The main tent contains two small air stream trailers housing a coffee shop and bar. USAFP will be installing a clean agent system to protect these areas.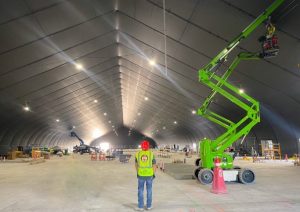 16 admin trailers are attached to the south side of the main tent and will be used as offices for the casino staff. In addition, 12 kitchen trailers are attached to the west side of the tent and will be protected by a dry system. In total, the USAFP team will protect this location with over 600 sprinkler heads.
During the design of this project USAFP had to work efficiently and accurately. Using a hanger detail is essential for the spring tent structure. Therefore, without a precise design, the pipe would not be able to hang straight. The USAFP team works in tight coordination with the other trades to ensure all stages run smoothly.
The Permanent American Place Casino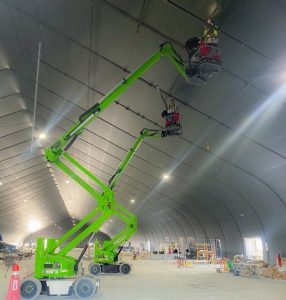 The $375 million-dollar permanent American Place Casino will be built at Fountain Square, the former site of Lakehurst Mall. American Place will feature a casino with 1,640 slot machines, 100 gaming tables a sportsbook, and a 1,500-seat entertainment venue. Additionally, it will include a boutique hotel with 20 villa rooms, and a second phase 150-room hotel.
To learn more about other USAFP projects visit our projects page. Give us a call at (844)-MYUSAFP or request a free quote here.